So one of my projects was to take a regular lampshade (white, drum, smooth) and mod podge some stuff on to it to make it a little more Halloween-esque. Found a really great tutorial online that was using book pages, and just adapted the techniques for the larger sketches.
I got some anatomy sketches from Leonardo DaVinci, and printed them off onto cream/beige colored paper, then cut them down a bit. Working in sections, I slathered a patch on the lampshade with mod podge (with the gloss), lightly dampened the back of the paper, then laid it in place. Mod podged all over it, then moved onto the next section.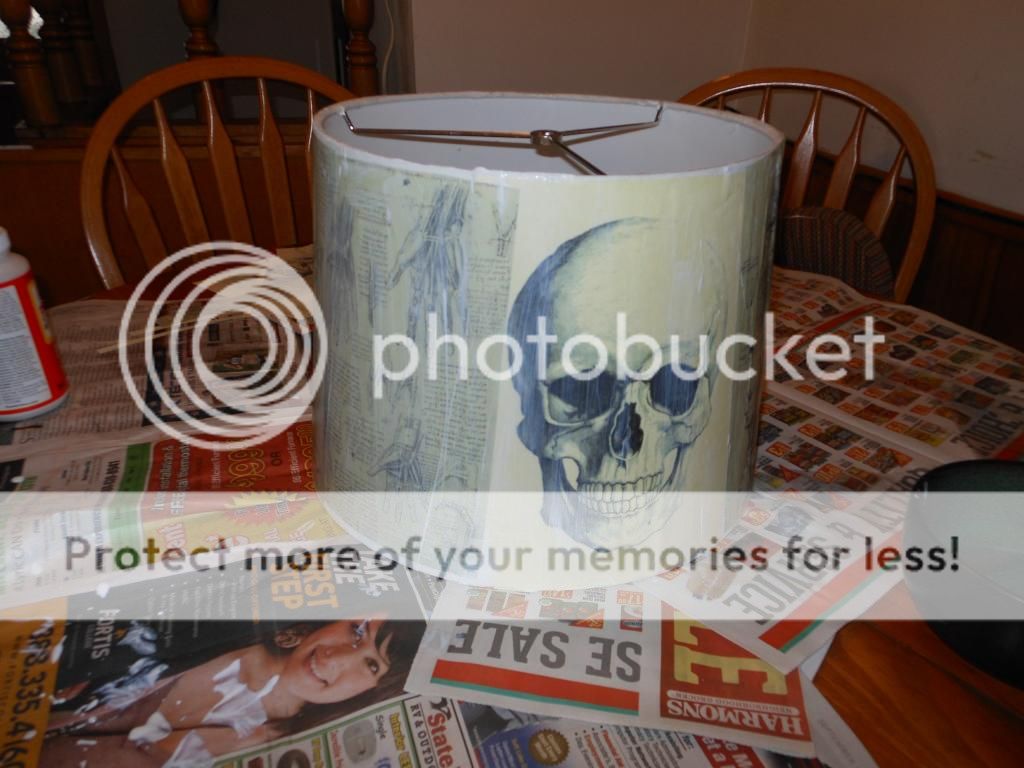 Once it was dry, I glued on a border of edging all around the bottom and top.