Here is Sarah washing the tshirt to ready it for the dye....And here am I having reached the exact shade of purple of our lavender fabric.
Lots of sparkly lavender fabric.
Sewing up the waistband for the floofy skirt
Pinning tulle to the collar
Threading elastic through the skirt
Phase 1 of skirt: completed. Next up, pinning the sleeves.
Phase 1 of shirt completed.
And now for the fitting.....
Looking like a carnival dancer--sleeves too long
Mostly done--skirt raised 12",
sleeves cut in half/poofed.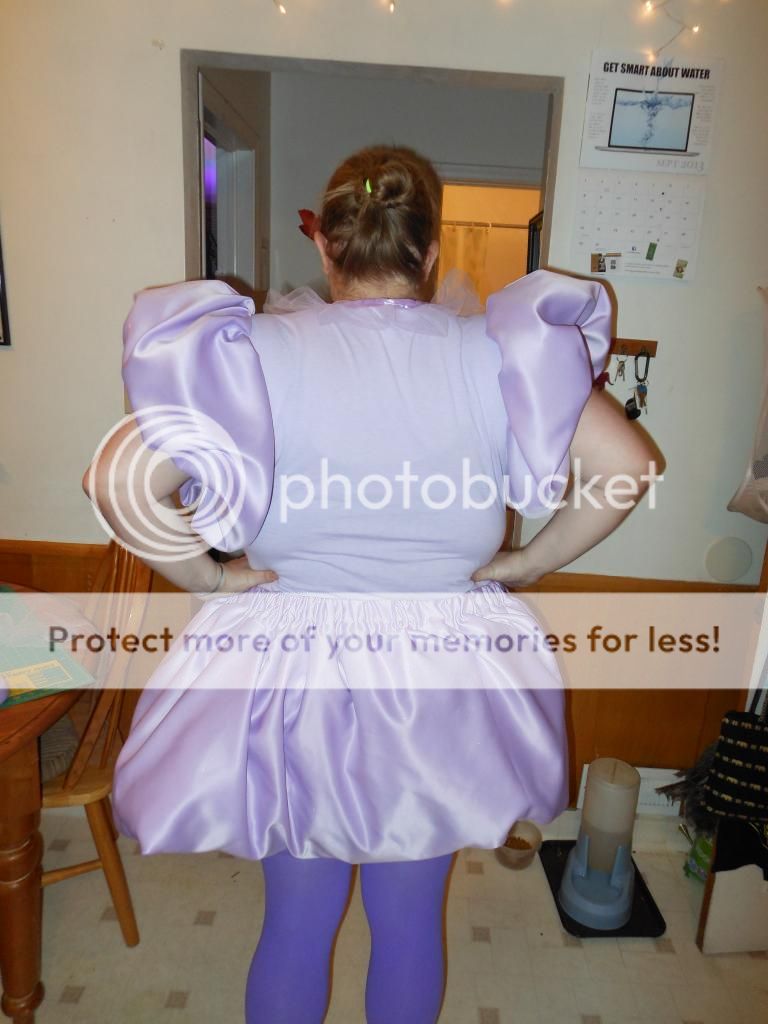 The back
Finishing touch--ribbon around collar with decorative stitch in darker thread.
**UPDATE**
Appliqued a big yellow star onto the front of the bag.
Did a lining (partly because the purple fabric was pretty thin) and a pocket because...well, pockets are cool.
Some slight confusion on assembly, but for the most part it was easily constructed. The straps I made extra long, due to the fact that they'll have to go around large puffy sleeves.
Completed!!!
**UPDATE**
Sam got her wig in the mail and it really does complete the look...which is awesome. Add to that some fake eyelashes and makeup=epic.
**UPDATE**
Sam got many many pics of her LSP costume taken at comic con. Successful costume! At comic con: